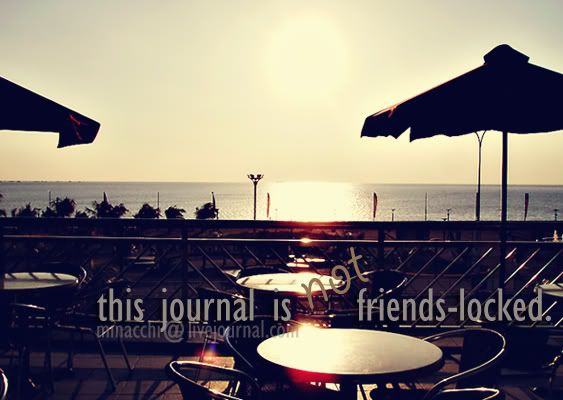 [27.03.18]
はじめまして! My real name is
Carmina
, but almost everyone calls me by my nickname
Mina
, hence my username
minacchi
. I'm 28, and I'm from the Philippines.
I opened this LiveJournal account back in 2008 without a real vision of what kind of blog it should or would be for. Gradually, though, it became a little space dedicated to my ramblings about personal life, fangirling rants, and everyday adventures. Now, nine years after, even though my entries have been more sporadic, I'm fervently hoping to keep this little personal space alive for as long as I can, to see what kind of space it could further be for.
(
Collapse
)
Right now, this journal is entirely public, so there would technically be no point in adding me up as an LJ friend if you'd only like to read my entries. But still, please feel free to add me if we have the same fandoms, the same interests, the same crazy fangirling habits, or, simply, if you would just like to be friends. Please be warned, though, that I tend to write long-winded entries concerning just about anything and everything! If you don't really mind, go ahead and add me up. <3
But before I add you back, please introduce yourself first by commenting on this entry.
よろしくお願いします!